Past Performances
---

Murder in the Studio by Agatha Christie
September 7, 2017 - September 22, 2017
FINAL WEEKEND!!!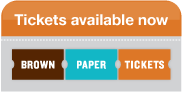 3 short radio plays performed live…WITH DINNER!
Evening Performances: Dinner Seating begins at 6:30pm. Show at 7:30
Saturday Matinees: Lunch seating at 1pm. Show at 1:30
This Friday and Saturday:
"Butter in a Lordly Dish" sees eminent prosecution barrister Sir Luke Enderby get his comeuppance in one of Christie's most gruesome and horrifying murders. Directed by Rosilyn Jentner
REVIEWS
"Radio owes much to Agatha Christie. For more than 60 years, her whodunnits have been shaped into afternoon plays, classic serials and Saturday-night dramas that defend the moral order, stimulate the grey cells and please a literate Radio 4 audience."- Paul Donovan, Sunday Times
---

Christmas in Akron the Musical
December 1, 2017 - December 24, 2017
NEW blocks of seats available for most 'sold out' shows!!!
Please call the box office at 330-434-7741 to reserve!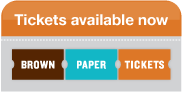 Group Rates available! Email jtbuck@akronwomanscityclub.org or call 33-434-7741 for information!
Book & Lyrics by ROB LOOS

Music by JARROD RADNICH and CRAIG KNUDSEN
Diane Diamond, the head copywriter at "O'Toole's" Department Store in Downtown Akron, Ohio, is hiding a secret – this year she's scheduled to direct O'Toole's Annual Christmas Spectacular with the help of her friends -- sarcastic art director, Roger Hamlin, and the energetic piano player from Men's shoes, Benjamin "Bevo" Beaverman, who is in love with her. The mere 48 hours they have to launch the production becomes a wild race to find the "talent," get the show up on its feet, and celebrate the holiday season, while trying to avoid the store's VP, the bitter Irene Richardson, who wants to shut the whole thing down. Our team, along with some of the craziest acts in Northeastern Ohio, is somehow able to pull it off in one of the most delightful Christmas shows ever.
Part backstage musical, part Christmas celebration, part human comedy, it's an event for the whole family filled with unforgettable characters and memorable songs. It's been described as "A CHRISTMAS STORY meets THE BEST CHRISTMAS PAGEANT EVER." Winner of GTC New Play Initiative, CHRISTMAS IN AKRON is destined to be a perennial.
"Christmas in Akron: The Musical' is the winner of the GTC New Play Initiative. It was workshopped at the Grove Theatre Center in Burbank, CA under Artistic Director Kevin Cochran and Executive Director Charles L. Johanson. The Cast included Julietta Corti, Thom Babbes, Tim Farmer, Janet Raycraft-Farmer, Jamie Anderson, Hanna Covington, Michael Beattie, and Jesse Corti.
Special thanks to Akron visionaries Dave Lieberth and Gregory Fiocca.
LEGAL & COPYRIGHT
© 2017, zing productions inc. All right reserved.
Any resemblance to persons living or dead is purely coincidental.
---